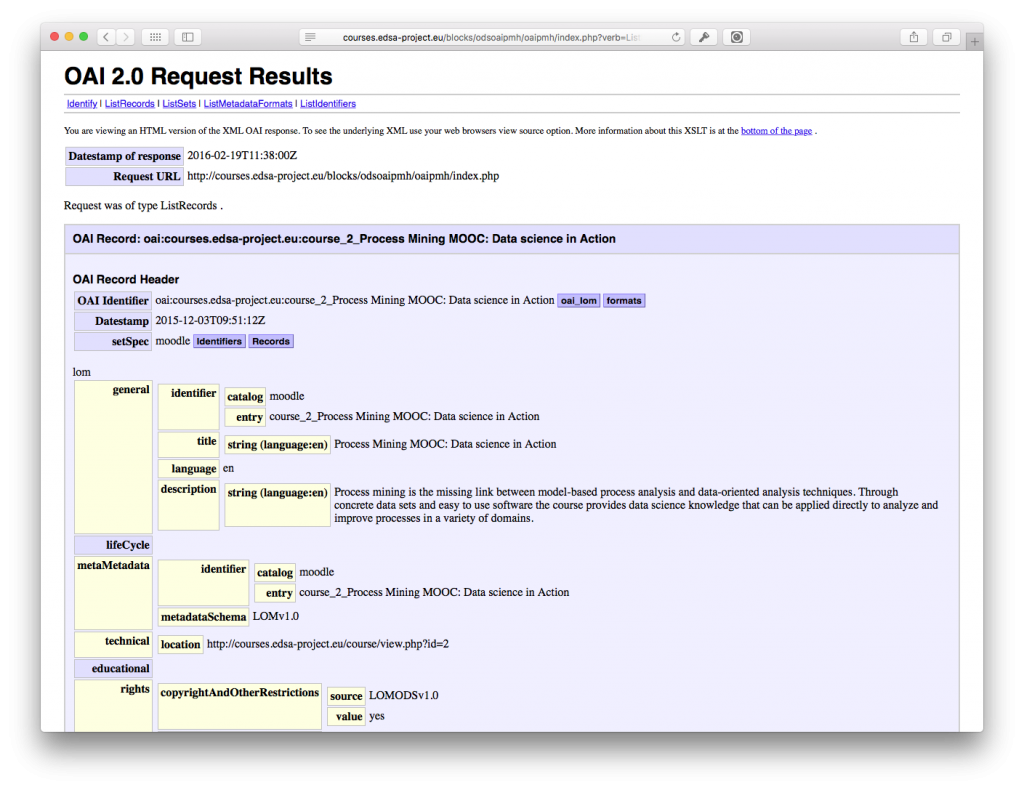 The courses offered by the EDSA Online Courses portal are now exposed via OAI-PMH 2.0. The Open Archives Initiative Protocol for Metadata Harvesting (OAI-PMH) offers a simple technical option for catalogue and repository services to make their metadata available to other services, based on the HTTP and XML standards, resulting in facilitated discovery of distributed resources. In this way the EDSA courses can be harvested by any repository that conforms to OAI-PMH.
We are currently using the data provider Moodle plugin developed by the EU project Open Discovery Space. The EDSA courses metadata are expressed using the IEEE Learning Object Metadata (LOM) specification. The OAI-PMH target URL for harvesting the EDSA courses is http://courses.edsa-project.eu/blocks/odsoaipmh/oaipmh/index.php
EDSA has recently launched a number of data science courses, ranging from self-study courses, MOOCs, face-to-face, and blended learning courses. This catalogue will be further extended to include additional courses based on the feedback received from learners, educators, trainers and data science professionals. You can make your voice heard by contributing to the EDSA survey.