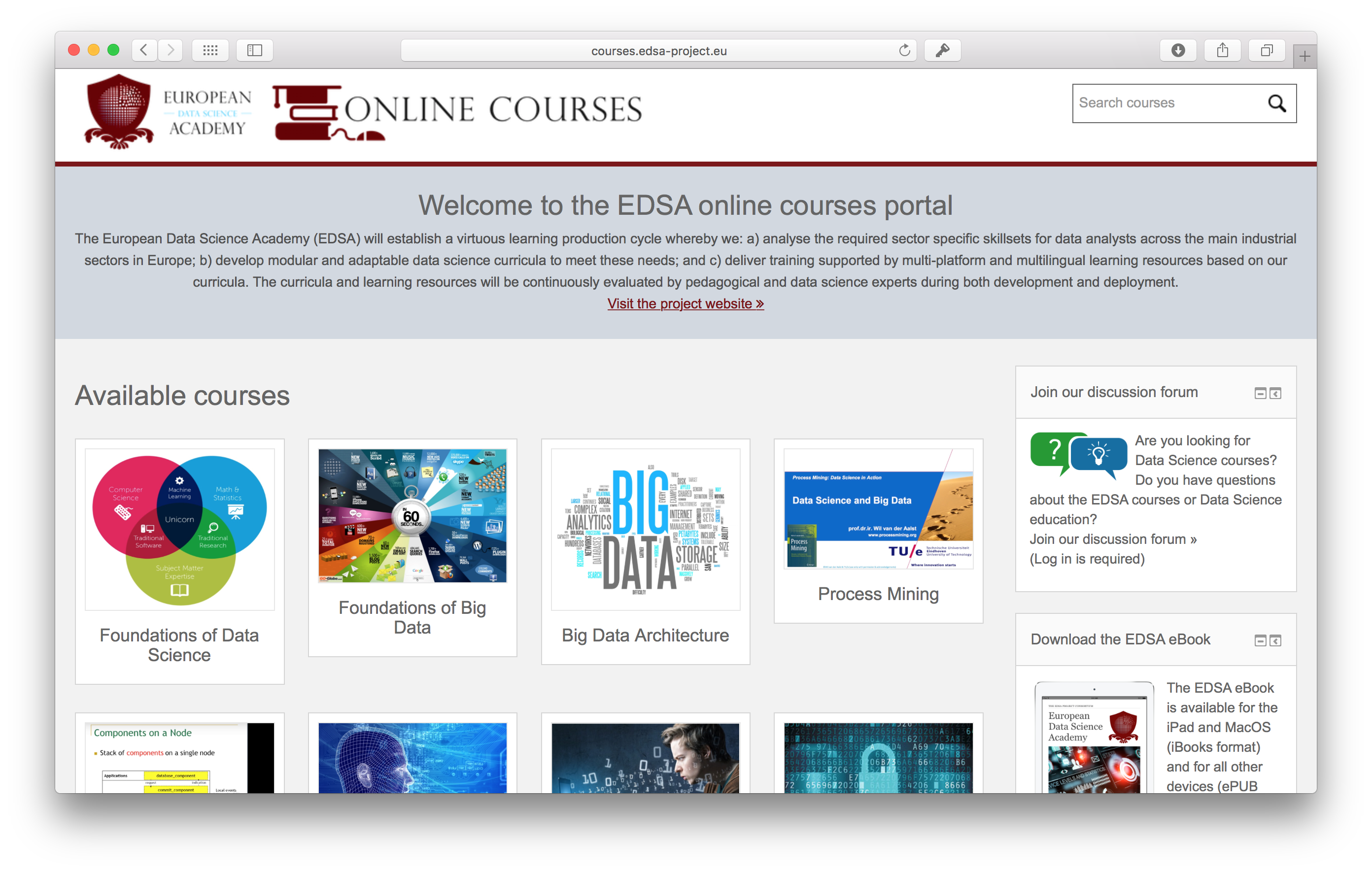 EDSA has launched a set of self-study courses covering the following topics:
Foundations of Data Science
Foundations of Big Data
Big Data Architecture
Distributed Computing
Process Mining
Essentials of Data Analytics and Machine Learning
The courses are available in the EDSA online courses portal, where learners can enrol and study the learning materials at their own pace. A subset of these courses is also offered in the form of an eBook, available to download for free in the iBooks and ePUB format.
Users of the portal (learners, educators, trainers, etc.) have the ability to join the EDSA community by participating in different discussion forums available throughout the portal. The homepage of the portal features a general discussion forum, where participants can post general questions about courses they are looking for, or questions about the offered EDSA courses. Additionally, each self-study course contains a dedicated discussion forum intended to provide peer-support to the learners that have enrolled in a particular course.
Visit the EDSA online courses portal »