The Right Mix of Theory and Hands-on Work
The workshop is agnostic and features the best open source Python libraries (Pandas, scikit-learn, SKLL), APIs and ML-as-a-Service platforms (Microsoft Azure ML & Cortana Intelligence Suite, Amazon ML, BigML) for developers getting started in Machine Learning. It focuses on only two learning techniques, which turn out to be the most commonly used in practice: decision trees and ensembles.
Workshop is 2 day long and comprises 8 modules of 3 blocks of 30' each—including time for questions. Blocks are either Theory or Exercise, with at least one Exercise per module. The goal is to make you operational with machine learning at the end of the workshop.
Workshop Facilitators
Louis Dorard
Louis Dorard is General Chair of the PAPIs conferences, author of Bootstrapping Machine Learning, and an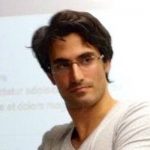 independent consultant. Louis holds a PhD in Machine Learning from University College London.
"Louis is an excellent teacher and you can feel how knowledgeable and passionate he is about this domain. I highly recommend this course!"
— Charles-Emmanuel Camus, Web Developer at Groupe Express-Roularta
Ali Syed
Chief Data Scientist and Strategist
Persontyle, UK and The School of Data Science, UK
As a global data and analytics thought leader, Ali is collaborating with thinkers, researchers, designers, makers, doers,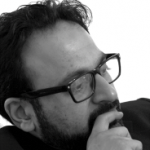 and business leaders. He has more than 16 years of professional experience and success assisting public and commercial organisations in using data analytics, insights and machine intelligence as a value amplifier. He works with people to understand and translate their aspirations into data and analytical solutions that enhance their ability to make choices, better decisions, realise performance gains and uncover opportunities. Before founding Persontyle, Ali worked with some of the leading technology and consulting organisations of the world namely PwC, KPMG BearingPoint, Sapient, EMC, UBS, NHS UK, and Capgemini.
Registration
Early bird with 30% discount £ 315 + VAT, including course material as well as breakfast, lunch and coffee service on both days. Workshop is limited to just 25 participants. Book now to avoid missing out!
Student attendees: please contact us for a reduced rate.
For more details, please visit the workshop website at http://www.papis.io/workshops/operational-machine-learning
More information on the course available at https://www.eventbrite.co.uk/e/machine-learning-workshop-for-developers-mllondon-tickets-12256053185.