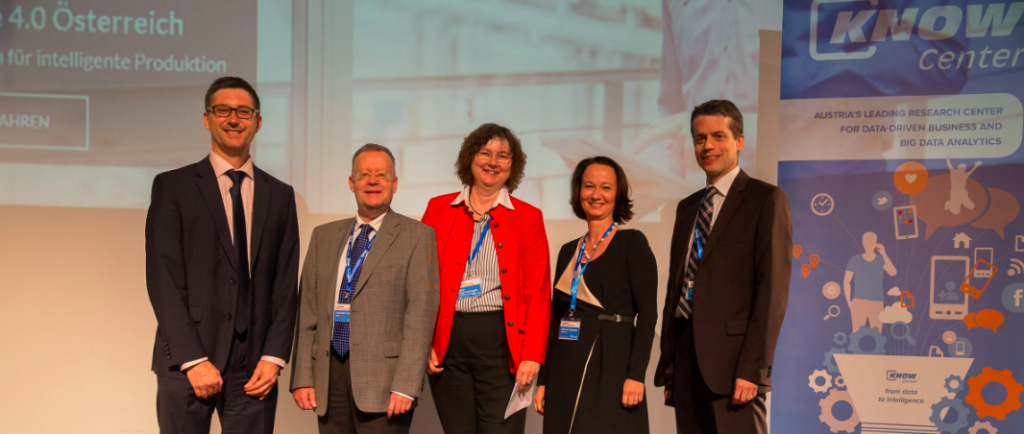 The iKnow-the Data-Driven Future Conference in Graz witnessed an excellent project come to life: the European Network of National Big Data Centers of Excellence.
Each of these 'Centers' cover part of the Big Data picture, but together their competences can define the data-driven Future of Europe. There has been discussion for the new Network to identify synergies for educational collaboration.
A paper called Nurturing Data Skills to support Europe's Digital Transformation contains stories of European companies engaged in digital transformation. Such businesses face a problem with regards to how they cope with the fast-growing needs of digital skills. The paper shows key solutions that were proposed by the 4 companies.
The European funded project European Data Science Academy (EDSA) supports this struggle noticed by such similar companies and aims to abridge the data skills gap, producing data science learning across Europe. The project also helps people to develop the needed data skills, designs curricula for data science training and provides courses and training material like Massive Open Online Courses (MOOCs) for self-study. The courses can be found at courses.edsa-project.eu.
The necessary condition of this network, is that every player is on board with the initiative – it requires a large-scale collaborative effort to tackle these issues and skills gaps in Europe. On this point, 30 Big Data Centers of Excellence in Europe have already enrolled to support the initiative, and there are still many more that are due to enrol.
There will be a discussion on this topic at the BDVA Valencia Summit 2016 aimed at enrolling other Big Data National Centre of Excellences. If you are one and would like to enrol, ensure that you attend this event.