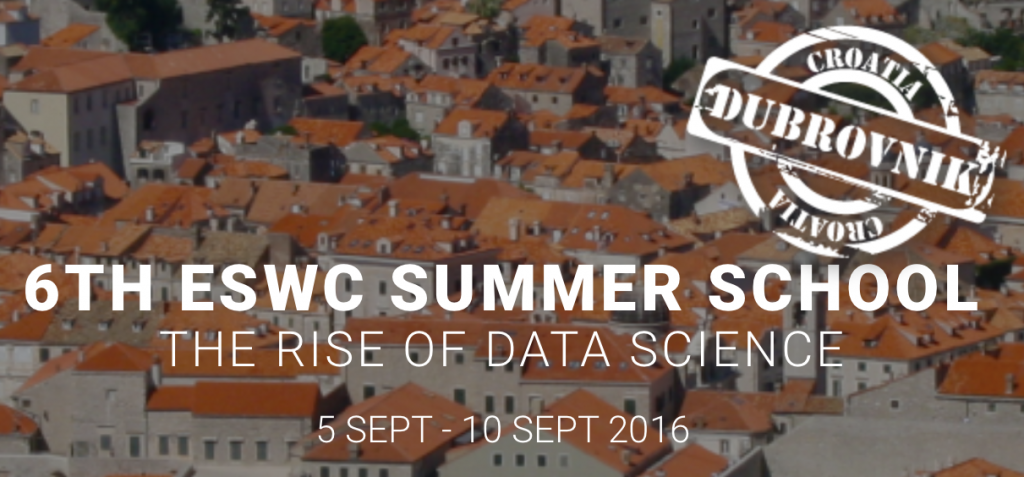 The 6th ESWC Summer School will run in Dubrovnik, Croatia from the morning of Monday, September 5th to midday Saturday, September 10th 2016. The overall goal for this event is to provide intensive training and networking opportunities for the next-generation of scientists and researchers in the digital age. In particular we wish to facilitate the creation of a new cohort of Master, PhD students, and junior researchers, who will in time become the next leaders of the Data Science and Semantic Web communities.
The topics of the summer school are aligned with the most prominent and emerging topics of the ESWC conference and the broader area of knowledge and data technologies that spans across a number of research areas, from knowledge representation and Linked Data to machine learning and big data.
This year's motto will be 'The rise of the data scientist' – the school will feature a mixture of invited talks and tutorials on several aspects of data science, including statistics, exploratory data analysis, data publishing and interlinking, machine learning, and data visualization as well as group projects, in which the participants will have the chance to apply what they have learned by developing their own data science research ideas and demos as part of a team.