A group of EDSA partners will be attending the European Data Forum located in Luxembourg between the 16th and 17th of November. This conference brings together a host of data professionals, researchers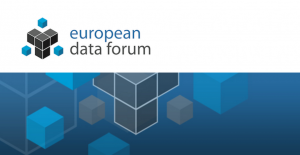 and policymakers to discuss the challenges associated with Big Data and the emerging data economy. An EDSA partner from the University of Southampton, Dr. Elena Simperl, will be directing two sessions: Session 5: Open data is open for business: European success stories, located in Conference Room C on November 16th 2015 at 16:50, and presenting the EDSA data skills dashboard located at Conference Room 1 on November 17th 2015 at 11:40.
If you wish to attend the sessions, please ensure you arrive enough time prior to the start time as we expect a high level of attendance for these sessions.
If you would like to know about more about how to become a partner of the EDSA, please visit https://edsa-project.eu/overview/join-us/.